Rilux Approaching
WARNING! WARNING! CODE RED! This article is in need of more information...
The Article Rilux Armagon, needs more information. As such, sections are incomplete at this moment and will be filled as time goes on. (Mission objective: Complete page and sections)
"A new discovered Rilux ...Its spike like proectiles are homing based,  watch out! its armor can be broken with heavy fire!."
Anthony's Log
Rilux Armagon

Species

Homeworld

Main weapon

projectile attacks, spike cannon

Height

30'1

Weight

367(tons)

Gunship

none

Occupation

soldier, drone, defense

Family

Enemies

Gender

not specified

Life Cycle

Stage

Stage 8: Mature/ full grown

Appearance(s)

Location Appearance(s)

common, all areas

Length

15'cm

Rilux Armagon is a special rilux that can shoot spike missiles from its own body. Built to withstand small fire, but can be damaged with heavy firepower.
History
Background
Rilux Saga
Rilux Invasion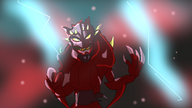 Rise of the Zentinals 
Personality and Traits
Adapting
Scanning Information
Normal scan
Game
Comic
Special Abilities
Spike Cannon 
Acid
Adapting to other environments
Strength(s)
Pyshical Strength
Absorbing life energy
Weakness(s)
Cryokinetic Attacks
Pyrokinesis
Plasma Beam
Energy Blades
FireArms (Heavy)
Gallery
Gunma Comic and Anime
Gunma (Game)
Role
Trivia
External Links
Ad blocker interference detected!
Wikia is a free-to-use site that makes money from advertising. We have a modified experience for viewers using ad blockers

Wikia is not accessible if you've made further modifications. Remove the custom ad blocker rule(s) and the page will load as expected.